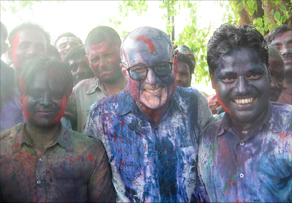 Greetings, I'm Alan Gregerman, an author, speaker, entrepreneur, consultant, teacher, researcher, and community volunteer who is constantly trying to figure out how to unlock the genius in all of us and all of the companies and organizations we work for. I believe that we all have the ability to be way more creative, innovative, and successful than we ever imagined by having a better understanding of ourselves, the world around us, and how brilliance actually occurs.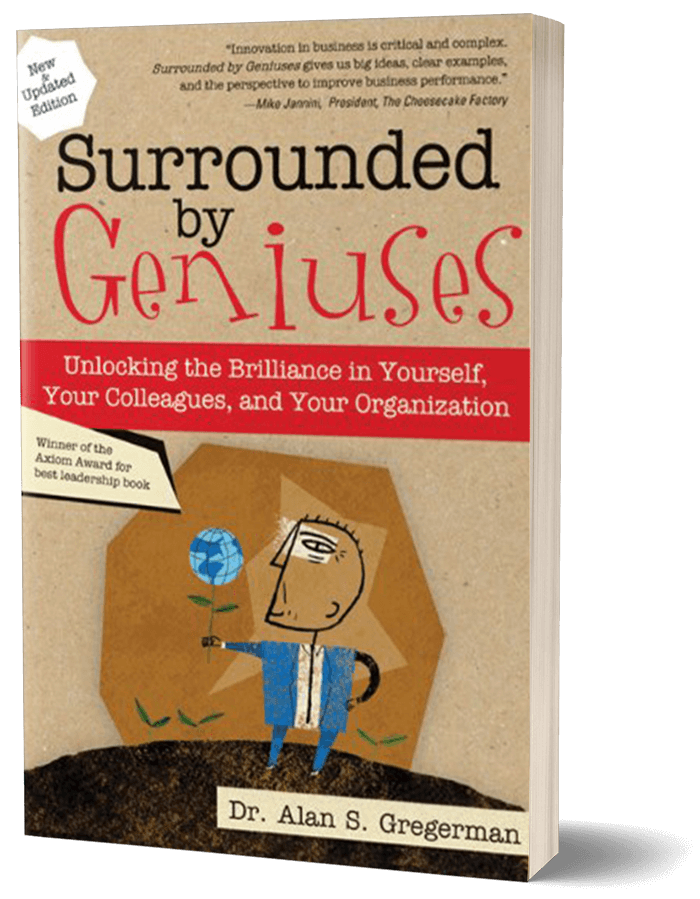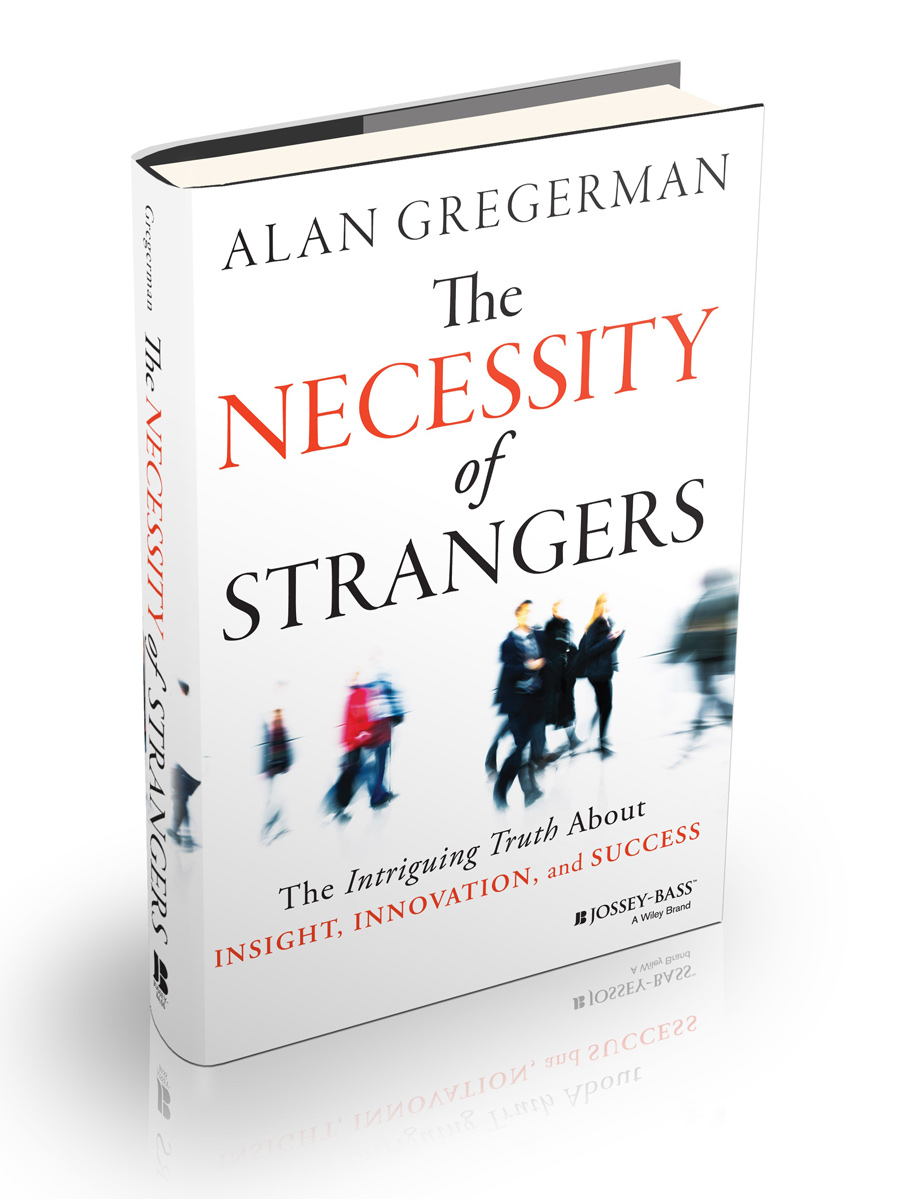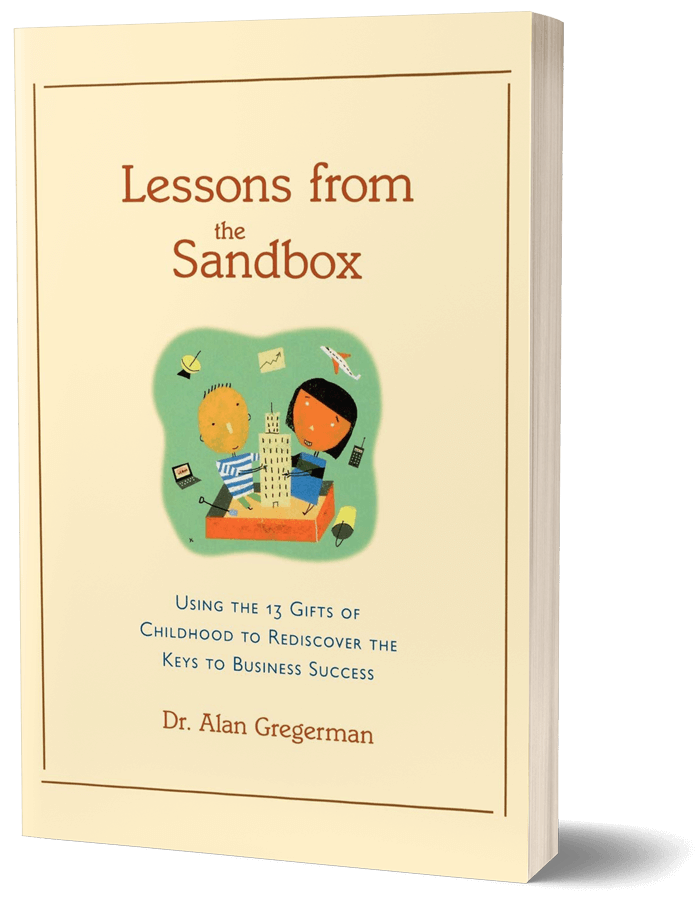 Through my three best-selling and award-winning books—Lessons from the Sandbox, Surrounded by Geniuses, and The Necessity of Strangers—I share stories, ideas, insights, and tools to enable everyone to stretch their thinking, have greater impact, and create breakthroughs in the things that matter most.
I am trained as a geographer and have a real passion for travel, cultures, and cities.
I really enjoy meeting and learning from strangers, especially strangers who are very different than me.
I love to walk, hike, play basketball, and sea kayak—especially in the North Sea off the west coast of Sweden.
I could eat Asian food every day for the rest of my life.
I really like the Indian holiday of Holi—in both theory and practice—and almost any holiday that celebrates the triumph of good over evil.
I am nuts about trains, trams, subways, and cable cars.
I tend to overuse the word "awesome."
I have a totally awesome wife, three awesome kids, and two really awesome rescued dogs named Vincent (van Dog) and Leo(nardo Dog Vinci).
Looking for a zippier or more formal bio? If so, here are a couple of others that can be used for introductions, media, publicity, or any other honorable purpose you choose…
Praise for "The Necessity of Strangers"…
Is it possible that we are blind to one of the most exciting sources of innovation in our midst? The strangers among us—the UPS driver, the co-worker from a different department, neighbors who are older, younger, or otherwise different from us—could be invaluable allies in our quest for true creativity, if only we knew how to reach out to them. The Necessity of Strangers is a guide to breaking out of the hive mind and forging the connections that can make us better thinkers and better people.
Alan Gregerman has done it once again—making a compelling case for the relatively simple, yet powerful, concept of opening ourselves up to the knowledge and insights of others. The Necessity of Strangers is a provocative, relevant, and practical guide to meeting the challenges facing business leaders today.
Are you ready to learn about the power of strangers? From the products we buy at the grocery store to the innovations we adopt at the office, strangers shape our behavior in some amazing ways. Get ready for Alan Gregerman to show you how.
The Necessity of Strangers will change the way you think about innovation and collaboration. Alan Gregerman's powerful stories, clear examples, and practical guidance show us that strangers are more essential to our growth and success than we ever realized, challenging us—and our businesses—to reimagine how we engage and inspire our employees, customers, and partners.
The Necessity of Strangers captures the remarkable value and wisdom of learning from people we too often discount or simply pass by. Their different perspectives may serve as the real catalyst for helping us innovate, create better products and services, increase profits, re-energize people, improve our communities, and reach our full potential.
The solution to the world's most difficult issues will be found at the intersection of disciplines, not inside disciplines. In The Necessity of Strangers, Alan provides powerful insight and practical tools to accelerate this our essential mashing of ideas.
In a reality that is constantly changing, and where tomorrow's ordinary is today´s unthinkable, The Necessity of Strangers challenges and encourages us to take advantage of encounters with strangers. It's a humanistic approach and a vision that clearly appeals to me, tied to my belief in international business. Just playing it safe will never lead to success.
Alan Gregerman stops you in your tracks and forces you to re-examine your behavior and ways of thinking. A wonderful and inviting read, punctuated by practical, well-founded insights, The Necessity of Strangers shows how to lead organizations that explore, connect, innovate, and grow.
The world is changing! The Necessity of Strangers is a must-read to ensure that you are maximizing all of your relationships.
The Necessity of Strangers will open your mind to the importance of meeting strangers and enchant you with the marvelous things that come out of these encounters. Alan Gregerman's unique gift is his ability to teach all of us how to make this happen routinely as a key to business success.
Praise for "Surrounded by Geniuses"…
Winning in today's business environment requires focus, curiosity and openness to new ways of thinking-and Surrounded by Geniuses has all of these! This book stands out in the business advice crowd. It's filled with humor, passion, clarity and powerful insight about what it takes to win in the most competitive markets by tapping the talents of all of your people.
No one needs a 'me-too' anything—great companies learn to transform customers into fans. Surrounded by Geniuses can help you begin your quest for the next great idea. It is an important and enjoyable read.
Innovation in business is critical and complex. In Surrounded by Geniuses, Alan gives us big ideas, clear examples and the perspective to improve business performance.
Dr. Gregerman has made an important contribution to our understanding of the power of each of us and our organizations to innovate, create and do so much more. His ideas are clear, concrete and surprising in their originality. Surrounded by Geniuses is a book for anyone struggling to get beyond incremental thinking.
Looking for a great idea or a burst of inspiration? If so, you can subscribe to our slightly irregular newsletter. It's fun, habit-forming, and we promise to never share your name or email with anyone else on the planet.