explore. connect. innovate. grow.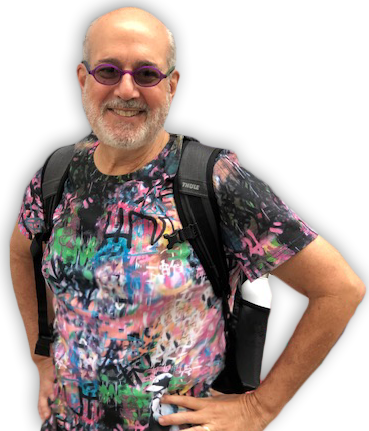 Greetings and welcome to ALANGREGERMAN.COM — a place to connect, share and discover new ideas, and find out how to work with Alan. Here you will find his blog and a variety of other resources all designed to help you and your organization to learn, innovate, grow, and reach your full potential. You will also find more information about Alan, and his books, speaking, and seminars.
Thanks for visiting!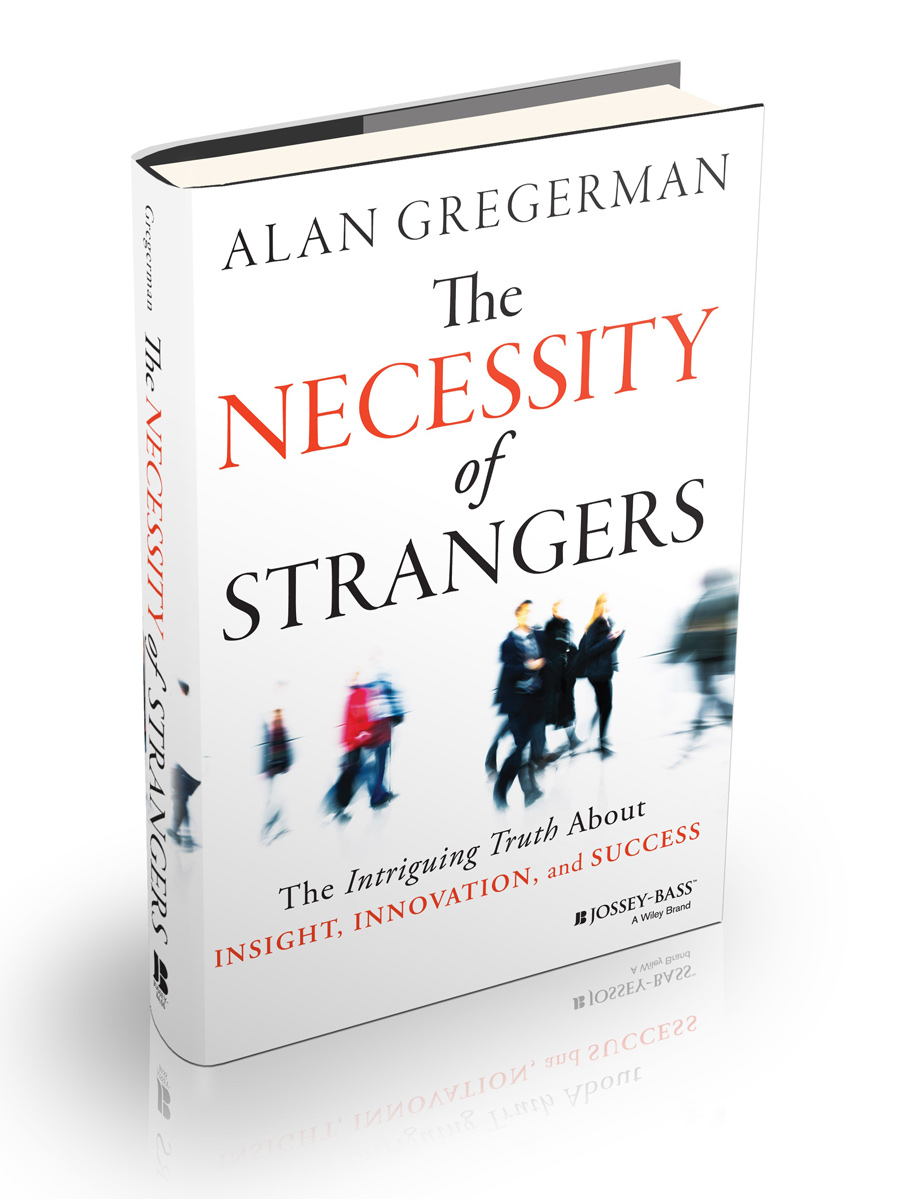 "I believe that we all have the ability to be way more creative, innovative, and successful than we ever imagined by having a better understanding of ourselves, the world around us, and how brilliance actually occurs."
– ALAN GREGERMAN
Dr. Alan Gregerman is a highly-respected and award-winning author, keynote speaker, business consultant, entrepreneur, teacher, community volunteer, and all-around nice guy who has been called "one of the most original thinkers in business today" and "the Robin Williams of business consulting." His work, research, and writing focus on helping companies and organizations to unlock the genius in all of their people in order to innovate, grow, and deliver the most compelling value to their customers.
Alan's three award-winning and best-selling books—The Necessity of Strangers, Surrounded by Geniuses, and Lessons from the Sandbox—challenge our thinking about people, the world around us, where brilliant ideas actually come from, and how to reach our full potential as individuals, leaders, and organizations. Together they have been translated in eleven languages and featured in more than 250 leading publications and other media outlets in the U.S. and around the world including Business Week, NPR, ABC World News, the Wall Street Journal, USA Today, CNN, Fast Company, Inc., the Washington Post, C-SPAN, Fox Business, Dagens Industri (Sweden), the Economic Times (India), and the Nikkei (Japan).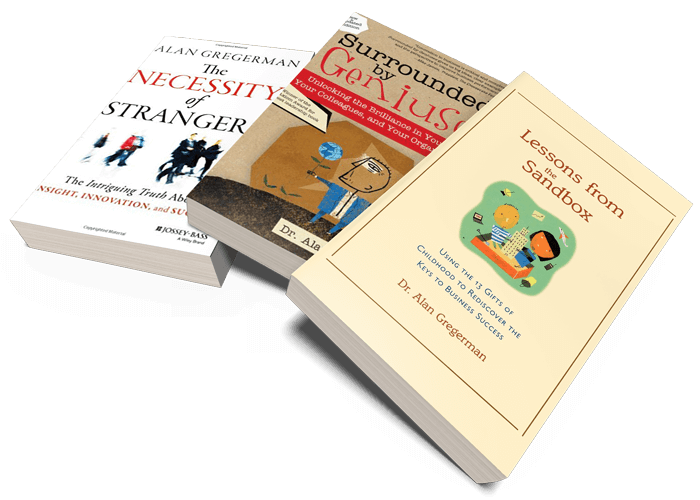 Greetings. In the last few years, I have become enamored with Lush Cosmetics---a British company that sells intriguingly fragrant soap that looks like cheese. Not only have I become a reliable customer for their "fresh and...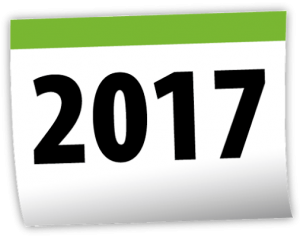 Greetings. While it is hard to believe that 2017 is already here, the start of the New Year provides a great opportunity to reconnect and thank you for being part of the life of our company in 2016. It also seems, in these less than certain times, like the perfect...
At VENTURE WORKS we are committed to giving back to the places we work in. And while we don't donate shoes or eyeglasses to people in need, though we think these are awesome things to do, we do donate 20% of our products—i.e., our time and know-how—to small and innovative nonprofits working to make our communities better for everyone.
Follow the link below to see if your organization might be a good fit. The process is simple, quick, and contains no cholesterol or harmful chemicals.
CLICK HERE TO FIND OUT MORE
We have four areas of focus:
Education and creating opportunities for at-risk young people
Enabling people with differing abilities to reach their full potential
Ending homelessness
Protecting and restoring the environment
The "process" is simple…
If you think that any of our skills might be helpful in supporting your efforts to make an even bigger difference in the work you do, send us a note that tells us something about your organization, what you are hoping to accomplish, your timeframe, and how you think we can help. If it seems like a good fit, we'll get back to you quickly to learn more and figure out the next step.
And while we love handwritten notes, the most efficient way is probably to send us a quick email at the following address: innovate@venture-works.com
Looking for a great idea or a burst of inspiration? If so, you can subscribe to our slightly irregular newsletter. It's fun, habit-forming, and we promise to never share your name or email with anyone else on the planet.