Greetings. Two noteworthy events occurred this week that should cause us to think in new ways about our work, our companies and organizations, and what it means to innovate and make a real difference in the lives of those around us.
The first was the 100th anniversary of the birth of Dr. Jonas Salk, medical researcher and virologist, who created the first vaccine against polio in 1954. Within a few years his genius would come close to eliminating the spread of this disease in the U.S. The son of Russian immigrants, he was the first member of his family to go to college. Salk initially worked as part of a team developing a vaccine against influenza, but in 1947 turned his attention to the fight against polio. Though unlike other researchers who used "live" and weakened forms of the virus, Salk took a controversial approach using a "killed" or inactivated form of the virus. His vaccine would be replaced by Dr. Albert Sabin's "live-virus" vaccine which was cheaper and easier to use, but in 2000 a new, improved, and safer version of Salk's vaccine would become the only one used in the U.S. to prevent polio.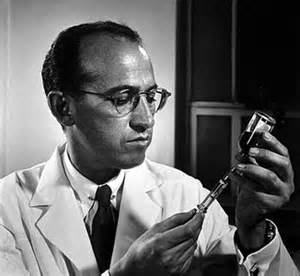 The second event was the final concert of the Allman Brothers Band at the Beacon Theater in New York City. This classic American band, started in Jacksonville, Florida in 1969, won a worldwide following and is credited with inventing "Southern Rock" and bringing to its music a unique and powerful blend of rock, jazz, blues, and country music. In the course of their forty-five year history, the Allman Brothers also showed us how enduring bands (and enduring entities in all walks of life) must continually adapt to difficulties and change in order to survive and remain relevant. Beginning with the death of Duane Allman, the group's first leader, in a motorcycle accident only two years after the band formed, the group kept evolving, coping, bringing on new members, breaking up, re-forming, breaking up again, and then starting over again. And through it all they kept making meaningful music. Though they will be best remembered for many of their early songs including "Ramblin' Man," "Whipping Post," "Melissa," and "Midnight Rider."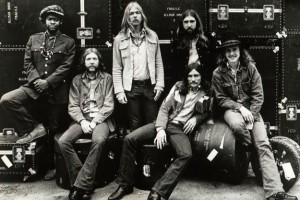 Two very different events from two very different walks of life, yet each begs a vital question…
The work of Jonas Salk suggests that all of us have the potential to (a) figure out how to stand conventional wisdom on its head and (b) how to "inoculate" those we serve against the dangers they face in their business, social, or personal lives.
The music and life of the Allman Brothers band suggests that all of us have the potential to adapt and reinvent the work we do, and the people we do it with, in order to continue providing meaning and value for those we serve.
Two big possibilities that might be the key to your personal and business success, sparked by people and events from the past that might resonate with your future.
We win in business and in life when we look for inspiration all around us. And when we dare, if only on occasion, to be controversial and ramblin' men and women who aren't afraid to step out of our comfort zones.
Cheers!