Greetings. King Digital Entertainment, creator of the wildly popular game "Candy Crush Saga" and a number of other similar puzzle-centric games is in the news as it seeks to go public and raise roughly half a billion dollars to support its growth. If successful, the company will be valued at $7.6 billion…a remarkable sum for an enterprise that sells a limited number of highly-addictive games on line. Though it is estimated that an average of 144 million people are playing Candy Crush daily. Wow! And, in the interest of full disclosure, I must admit that I am semi-addicted to playing. Actually, if you could hold on for a moment I'll try to get through Level 68.
But seriously…
The success of this company…which began as a small game development shop in Stockholm in 2002…and has now attracted more interest than Pope Francis, should cause all of us to think about what it takes to create products, services, solutions, and experiences that are fun, engaging, and somewhat addictive. Offerings and experiences that are difficult to put down because they make it easy for customers to get involved, develop their abilities, have fun, and even learn new things.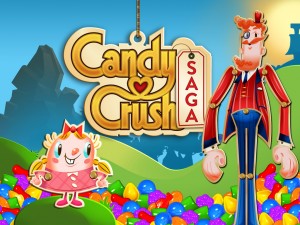 Games have been part of every civilization on earth. And it is not unreasonable to think that there might be a compelling opportunity to "game-ify," in some meaningful way, all of the products, services, solutions, and customer experiences we offer. Increasingly we see this happening in engaging marketing campaigns and training programs, and those are a great starting point. But what about the power of making play a significant part of all of our stuff? At VENTURE WORKS we are regularly using play and exploration as the key to unlocking greater innovation for our customers with wonderful results and I'm convinced that the same principles can apply to almost any business, government, or nonprofit initiative that you and your colleagues might offer.
Principles derived from the success of a simple and addictive game.
We win in business and in life when we make our offerings fun, challenging, and somewhat addictive. And when we understand that play is an essential part of being human.
Cheers!