Greetings.  There are so many reasons to think about and remember the life and legacy of Nelson Mandela, but three things in particular strike me as I imagine what is possible in our work, personal, and civic lives. First was his remarkable resilience in the face of unthinkable adversity. Second was his firm conviction to the need for, and necessity of, reconciliation as a foundation for building a new South Africa. And, third was his unwavering belief in the value of everyone.
Few of us will ever confront the challenges Nelson Mandela battled, yet all of us will at some time confront adversity in business and in life. Will we have the courage and clarity to stay focused on what truly matters and move forward with strength?
Few of us will ever be called upon to reconcile with a government that imprisoned us and limited the rights and dignity of our people, yet all of us will at some time have the opportunity to repair business and personal relationships that went astray. Will we have the strength and willingness to forgive and make a fresh start?
Few of us will ever be called upon to empower an entire nation, yet all of us, and all of our organizations and communities, can only reach our full potential by appreciating and nurturing the talents and promise of everyone around us. Will we be a force for valuing and developing those in our midst?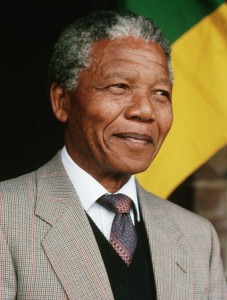 One of the most remarkable people on earth has passed on. And while he was a stranger to most of us, other than from what we learned by reading about him or hearing his words on TV, radio, in movies, or the web, he is part of our lives if we choose to do more than simply pause for a moment of silence on his behalf. In leaving a legacy of wisdom, courage, compassion, and action, Nelson Mandela's life should inspire all of us to commit to being better colleagues, leaders, citizens, and strangers.
With gratitude.