Greetings. While many of us were enjoying college basketball's Final Four championship, the readers at Consumerist were holding their own "final four" of sorts to determine the worst company in America. And for the second year in a row, the winner is Electronic Arts…a leading maker of video games. It seems that the folks at EA have been running their business with a compelling disregard for their customers. Who ever thought that would be a winning formula?
But the rest of us can learn a lot from their missteps and from the elegant response to the award, or should we say defense of their performance, provided by their COO Peter Moore who replied:
"Are we really the 'Worst Company in America? I'll be the first to admit that we've made plenty of mistakes. These include server shut downs too early, games that didn't meet expectations, missteps on new pricing models and most recently, severely fumbling the launch of SimCity. We owe gamers better performance than this. But I am damn proud of this company, the people around the globe who work at EA, the games we create and the people that play them."
Though probably not "damn proud" enough of the people who play their games (a.k.a., their "customers") to understand and deliver what really matters to them. And he went on to suggest that EA should never be compared to companies that pollute the planet and evict people from their homes. It's an interesting but self-serving comparison.
In fact, customers really do matter. And the most successful companies seem to put them at the center of their decisions and actions. The companies that EA beat on the road to the trophy were three other well-known brands that customers love to hate…Ticketmaster, Bank of America, and Comcast…because they also seem to delight in taking advantge of their customers.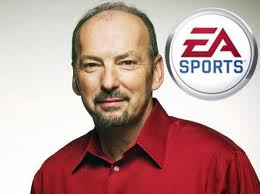 We win in business and in life when we pay our greatest respect to those we have the privilege to serve. And when we spend less time covering our bottoms and more time exceeding their expectations.
Cheers!