Greetings.  Sometimes questionable decisions produce unexpectedly brilliant results.  Which was the case on Tuesday night when we decided to take our three kids to a rock concert downtown.  Yes, you heard it right.  A rock concert in the middle of the week.  And not just any week.  The week of standardized tests.  The week that determines how well our school system is doing relative to its peers and whether or not our kids will be counted among the "no child(ren) left behind" (in Federal legislation language).  But there we were, having a fantastic time in the third row of Lisner Auditorium for the D.C. stop on the new Five for Fighting tour to promote the album "Slice."
If you haven't heard of Five for Fighting you're not alone.  It's actually the name used by singer/songwriter John Ondrasik, and comes from his apparent interest in ice hockey–i.e., you get a five-minute penalty for fighting.  But you might really value knowing his music, because his songs strike at the heart of what it means to be human and what it means to take an open and honest look at the world around us with all of its challenges and possibilities.  In essence, the same guiding theme as this blog and much of my writing and work for companies and organizations. Among his most well-known songs are the hits "Superman," "100 Years," "The Riddle," and a new single titled "Chances" which was featured in the movie "The Blind Side."  But he's also written very thoughtful and moving songs about freedom and honoring our men and women in uniform (e.g., "Freedom Never Cries" and "Note to the Unknown Soldier"), and songs about the lives of remarkable people who aren't necessarily household names (e.g., "Augie Nieto").  All worth checking out.
But let's get back to the concert, or more specifically 9:45 p.m. on a school night. During standardized test week.  Because it was then, just after his third song, that John Ondrasik stood up from the piano, surveyed the audience, and uttered words that would temporarily change our relationship with our offspring.  "Wow!" he said, looking in our direction.  "Young kids here on a school night!  That's cool." And then he added: "You must have the coolest parents in the world!"  An absolutely unanticipated compliment from a performer adored by all three of our children–Sara (17), Carly (12), and Noah (10).
When Lisa and I finally removed the big smiles from our faces, I started thinking about what it would take for any one of us to be called "the coolest boss in the world" or "the coolest corporate executive in the world."  Was it simply about doing the unexpected?  Or letting people stay up way past their bedtime?  Or taking people to a place they dreamed about?  Or demonstrating a new and more hopeful set of priorities?  Or understanding that some of the best learning occurs when we have a broader set of experiences than simply hanging out in the office or the classroom?
And maybe it isn't that hard for any one of us to be cool in ways that really matter. We just don't realize it.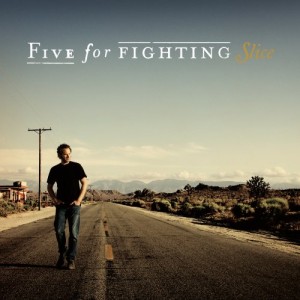 We win in business and in life by getting out of our routines just long enough to see the genius that is all around us.  Genius that is often sparked by going to places and events that make us smile and sing. Genius that causes us to think in new and different ways.  How cool would you like to be?  Just maybe, it's within your grasp.  
Cheers!